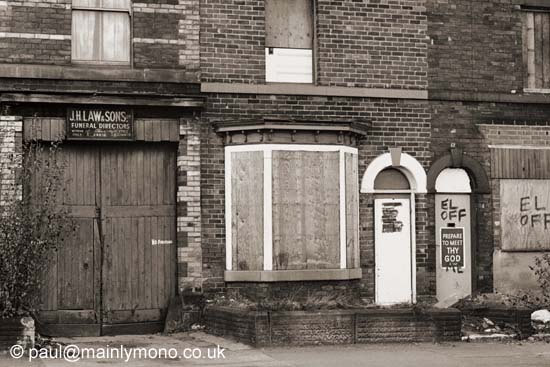 Sheffield 1979 by Paul Smith
Lovely info about this pic received Jan 2020 from Dena Hutchings, used with permission.
"I am just making contact with you as I have seen a photograph on your website of the home and business of some past family of mine.
It's on Edmund Road and there is a sign over the gates John Henry Law & Sons funeral directors.John Henry Law was my great grandfather,
the business was carried on at Edmund Road by his son Jack Lawand my great great Aunt Alice lived in the house in the photograph, I remember going there as a child.
Would just like to say thank you for a lovely memory."
Regards
Dena Hutchings